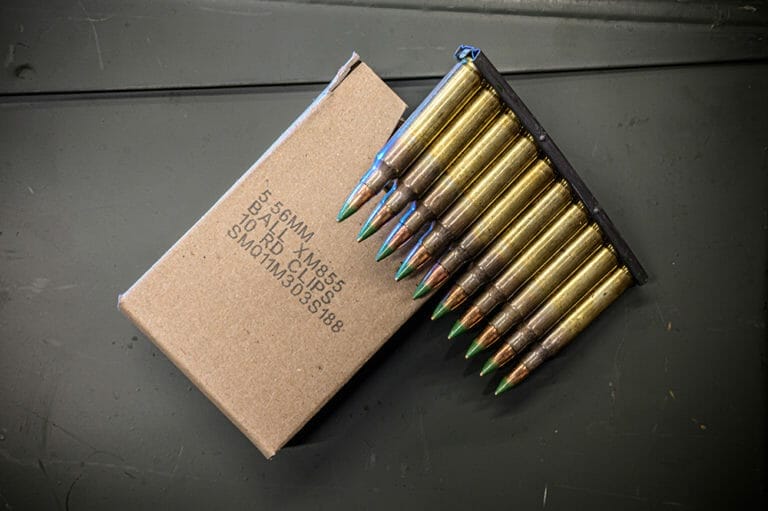 The actual shot-callers behind the Biden-Harris administration's war on guns and the Second Amendment have certainly been creative in the steps they have taken toward achieving their goal of total civilian disarmament.
These unelected bureaucrats have targeted "weapons of war," as they like to call them, which prompted several weak-kneed retailers to strip the country's most popular rifles from their shelves. Through their toadies at ATF, Team Biden has targeted homemade firearm kits, after-market triggers, pistol braces and more. They have lobbied banks and credit card firms to shut off access to credit and capital, and they have threatened shippers who move firearms, ammunition, and accessories across state lines. Of course, no one has paid a higher price in the administration's war than law-abiding gun dealers, who face the loss of their livelihood for even the most minor of clerical errors.
None of these moves happened in a vacuum. All of them relied upon the media to garner public support.
Now, it appears that ammunition manufacturers have been targeted for termination. Evidently, it's their turn, so the Biden-Harris administration turned to their friends in the legacy media to lead the charge, and there are no more loyal sycophants than the über-woke, anti-gun reporters at The New York Times.
An A-1 story published Sunday, titled "Army Ammunition Plant Is Tied to Mass Shootings Across the U.S.," chronicles the newspaper's "investigation" of the Lake City Army Ammunition Plant, which is located in Independence, Missouri. Built during World War II, Lake City is overseen by the Army's Joint Munitions Command and has been operated by Olin Winchester since 2020.
Everything you need to know about the newspaper's "investigation" is summed up in the story's secondary headline: "In recent years, the factory has also pumped billions of rounds of military-grade ammunition into the commercial market, an investigation by The New York Times found, leaving the 'LC' signature scattered across crime scenes, including the sites of some of the nation's most heinous mass shootings."
In other words, mass shootings are not just the fault of the mass shooter. The ammunition manufacturer also bears responsibility as well, or so the newspaper would have you believe.
Journalistically, the story is completely devoid of balance. Of its 106 paragraphs, only one sentence actually tells the actual truth and offsets the flawed narrative its authors seek to drive home in the remaining 105 paragraphs:
"The vast majority of Lake City rounds sold by retailers have gone to law-abiding citizens, from hunters and farmers to target shooters," the story states.
The authors never mention the millions of American troops who have used Lake City ammunition to defend their lives and the lives of their fellow soldiers. They leave out the law enforcement officers who are alive today because of Lake City's dependable products, and they never once mention the millions of law-abiding American gun owners who rely upon Lake City to defend themselves and their families.
Instead, the authors list more than a dozen mass shootings in which brass head-stamped at Lake City was allegedly recovered: Parkland, Aurora, the Tree of Life Synagogue, Uvalde, Buffalo, and more. The authors even try to imply that Lake City made the rounds used in Lewiston, Maine, where the shooter allegedly used a .308 caliber rifle. "The authorities in Lewiston, Maine, declined to release ballistic information about the mass shooting there last month that resulted in 18 deaths," the story states.
Sourcing Concerns
Chris Hixon was the athletic director at Marjory Stoneman Douglas High School until he was shot and killed during the 2018 mass murder while trying valiantly to disarm the shooter.
The authors interviewed his son, Tom Hixon, who serves on Everytown for Gun Safety's advisory board.
Tom Hixon was not aware Lake City made the ammunition used during the shooting, and according to the story, he didn't think it really mattered.
"Mr. Hixon did not blame the government or the Army for his father's death, he said in an interview. If the gunman hadn't bought Lake City rounds, he would have bought ammunition made elsewhere," the story states.
In other words, not even a hand-picked anti-gun activist supports the narrative that The New York Times is trying to cram down its readers' throats.
There are other issues with the story.
According to four "unnamed sources," which the Times claims "were not authorized to speak publicly," Lake City managers were concerned their rounds would be found at "high-profile" crime scenes, and one of the four anonymous sources said their managers were "terrified" that journalists would make a connection to the plant.
That four Lake City employees would risk their jobs and their family's future by talking off-the-record to reporters – much less reporters from The New York Times – seems extremely hard to believe.
Real News?
The Times story, if it is to be believed, might actually contain some good news for gun owners. It dissected the rumors that claimed Lake City was considering ending commercial sales, which would have shut off a major source of 5.56mm ammunition for the civilian market.
Congressman Sam Graves, a Republican who represents Missouri's Sixth District, along with dozens of other lawmakers warned the Biden-Harris administration in a letter that stopping commercial sales at the Lake City plant would violate the Second Amendment.
"A White House spokesman, responding on social media, denied such a plan, and later, so did the Defense Department," the story states.
Takeaways
If you accept the reporters' argument, then Ford, Chevrolet, and Dodge must be held accountable for millions of deaths, too, far more than any ammo plant in rural Missouri.
Still, it's obvious how the Biden-Harris administration will use this story and the dozens of others that will likely follow.
"The site was built for the military, but commercial sales are booming with little public accountability. Rounds have been bought by murderers, antigovernment groups and others," the story states.
It's the public accountability part that betrays the administration's intent. We will likely see yet another push for background checks on ammunition purchases – a law that's already on the books in several states, including New York where it's been a complete disaster.
For gun owners, there can be only one takeaway from a story such as this: Ammo – they're going after our ammo next.
This story is presented by the Second Amendment Foundation's Investigative Journalism Project and wouldn't be possible without you. Please click here to make a tax-deductible donation to support more pro-gun stories like this.
---
About Lee Williams
Lee Williams, who is also known as "The Gun Writer," is the chief editor of the Second Amendment Foundation's Investigative Journalism Project. Until recently, he was also an editor for a daily newspaper in Florida. Before becoming an editor, Lee was an investigative reporter at newspapers in three states and a U.S. Territory. Before becoming a journalist, he worked as a police officer. Before becoming a cop, Lee served in the Army. He's earned more than a dozen national journalism awards as a reporter, and three medals of valor as a cop. Lee is an avid tactical shooter.