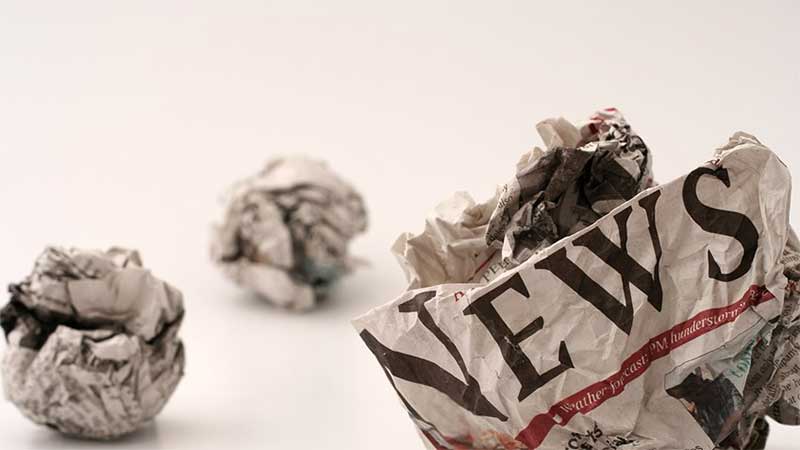 Baltimore, Maryland, has had a reported 227 homicides so far this year, edging upward toward last year's mark of 335 slayings, according to data gleaned from the running count maintained by the Baltimore Sun.
Washington, D.C., has reported a 33 percent increase in murders this year (235 so far) over last year's total of 177 slayings, according to data maintained by the Metropolitan Police Department. As reported by Axios, the number of slayings in the nation's capital bottomed out at 88 in 2012.
The Chicago body count is not faring much better. So far this year, according to the popular website Heyjackass.com, which monitors mayhem in the Windy City, as of Monday, there were 554 slayings, including 498 involving firearms. Last year's totals were 738 overall, including 666 involving guns.
Way out in Seattle, Washington, the number of murders so far hovers at 67 with seven weeks to go and a new record on the horizon, as noted by Seattle Homicide, a social media page not connected to the Seattle Police Department. Already, the number of slayings in the city has exceeded last year's body count, which was 57. The record is 69, set nearly three decades ago, in 1994, as noted earlier this fall by KUOW.
All of these cities have been racking up killings, and all are run by city governments that promote restrictive gun controls and liberal social policies. Is it time for the establishment media to start asking questions about these gun laws and why the murder numbers are so high?
Admittedly, the numbers are actually down in Chicago (797 in 2021) and Baltimore (1993 record was 353), but they are already higher in Washington, DC than in 2021 when the city posted 226 killings, according to a report at ABC News in December 2022.
Seattle, of course, is the only one of the four cities with widespread licensed concealed carry, although the city fathers would be delighted to ratchet down on firearms ownership and legal carry by abolishing the state's model preemption law, passed back in 1983 and updated and strengthened in 1985. They would make it nearly impossible for the almost 700,000 Washington citizens with concealed pistol licenses to renew their CPLs. Translation: They would disarm the wrong people.
If restrictive gun controls are supposed to work, what's going on in these cities? If such laws aren't working, why are they not being repealed and replaced with something else: laws that punish criminals instead of penalizing law-abiding citizens?
However, the media does not appear inclined to ask such questions. It is time to wonder why not. Is it because they don't know which questions to ask and how to make the inquiries? Or is it because the current generation of journalists—both print and broadcast—are on the side of unilateral citizen disarmament?
Take a look at a report in the Portland, Maine Press-Herald, which refers to gun control proponents as "gun safety advocates."  The article says Maine's gun laws "are more lax than in most of New England and among the least restrictive in the country," according to these so-called (and self-ordained) gun safety advocates.
The Press Herald story reveals, "Maine gets an 'F' grade for gun safety from Giffords Law Center, a nonprofit organization that advocates for gun safety laws. The group was founded by former U.S. Rep. Gabby Giffords, D-Arizona, who survived a shooting in 2011."
Then, the newspaper observes that Maine "has plenty of company nationwide." There are 24 other states with "failing grades" from the self-anointed arbiters of "gun safety"—the gun prohibition lobby, not exactly an unbiased source of information. The Giffords Law Center handed out the failing grades based on murder rates rather than body counts.
In 2019, the last reliable year the FBI produced a Uniform Crime Report (it has been replaced by a user-unfriendly program called the UCR Crime Data Explorer), the murder data paints a different picture.
That year, Massachusetts—held up as a model for effective gun control—reported 146 murders. Maine reported only 20 slayings, while New Hampshire logged 33 and Vermont, which has had permitless/ "constitutional" carry for generations, only saw 11 homicides. Connecticut, with its equally strict gun laws, posted 104 murders that year while tiny Rhode Island produced 24, which was more than twice the number as Vermont and four more than Maine.
It might be fair to presume that if the data had gone the other direction and gun control laws has resulted in much lower numbers, the stories in each city's newspapers would be on Page One, above the fold. Instead, the pattern has been to report the deadly crimes but avoid mentioning the existence of strict gun control laws. Seattle media may be the worst offenders because the Evergreen State gun control crusade is a relatively recent phenomenon, dating back only to 2014 thanks to a pair of citizen initiatives financed by a billionaire-backed gun prohibition lobbying group.
In Chicago, strict gun control has been in the works for decades, but it has not interrupted the mayhem all that much. In 1994, according to Wikipedia, the city racked up a staggering 970 murders. Granted, that was much higher than the current count, but the gun control laws haven't prevented the city's criminal element from obtaining firearms, and they have been busy this year, with nearly eight weeks left in 2023 to run up the score. Ditto Seattle. Ditto Baltimore and nearby Washington, D.C.
In the midst of these murders, there has been not a single question posed to officialdom about the failure of restrictive gun control laws to save lives.
On the other hand, there appears to be a reluctance by the establishment media to raise questions in the context of armed citizen action, mentioned in another Ammoland News report.
The question remains: Is it time for the establishment media to ask tough questions about gun control? Second Amendment advocates would suggest it is long past that time.
---
About Dave Workman
Dave Workman is a senior editor at TheGunMag.com and Liberty Park Press, author of multiple books on the Right to Keep & Bear Arms, and formerly an NRA-certified firearms instructor.