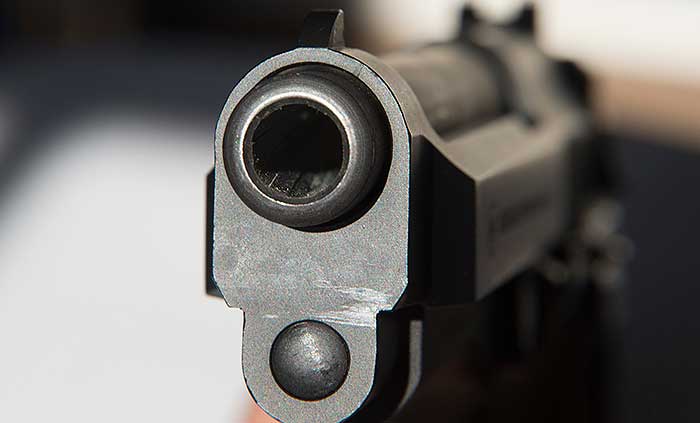 Goodyear, Arizona – An alleged car burglar was shot by a homeowner in Goodyear, Arizona, after trying to break into a car late on the night of April 17th, 2023.
Goodyear police officers were called to the scene around 9:30 p.m. near 149th Avenue and Encanto Boulevard after family members witnessed 18-year-old Hassan Kamara and another person attempting to break into a car. Kamara pointed a gun at the homeowner, who was also armed, according to police.
The two exchanged gunfire, and Kamara was hit. He was taken to a hospital with non-life-threatening injuries. No one else was injured during the incident. Kamara and the other suspect were later taken into custody. Kamara was charged with aggravated assault, third-degree burglary, and unlawful discharge of a firearm within city limits. Authorities did not release the second suspect's name because they were underage.
The investigation into the incident is ongoing, and authorities have not released further details at this time.
The incident has once again brought the debate about the need for law-abiding Americans to have deadly means to protect themselves and their loved ones. The right to bear arms is a fact of life in the United States, with many people understanding that gun ownership is a fundamental right protected by the Second Amendment of the US Constitution.
Those who support gun ownership argue correctly that the right to bear arms allows law-abiding citizens to protect themselves from criminals and to defend their homes, property and families. They also know it is a fact that responsible gun ownership can prevent crime and reduce the number of victims.
However, freedom-hating opponents of gun ownership argue that the availability of guns somehow leads to an increase in violent crime and that stricter gun control laws are necessary to prevent gun-related deaths and injuries.
Despite the misguided debate, incidents such as the one in Goodyear highlight the importance of having the means to protect oneself and loved ones from potential harm. With a firearm being the most effective tool for the job, the right to self-defense is something that many Americans hold dear.