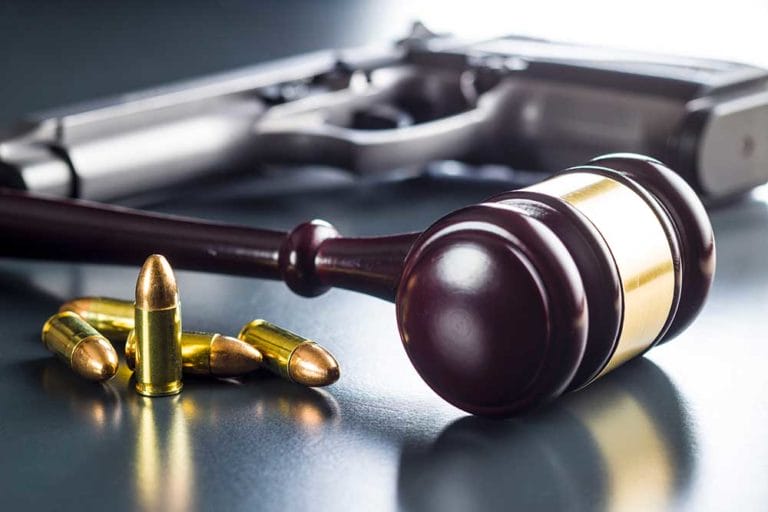 A Minnesota law restricting carry permits to people over age 21 was declared unconstitutional Friday by a federal judge who cited language in the Supreme Court's 2022 Bruen ruling as a key factor in her decision.
U.S. District Judge Katherine Menendez issued her 50-page decision in a case known as Worth v. Harrington. It was a victory for gun rights groups including the Second Amendment Foundation, and especially for young adults who have been targeted by gun prohibition groups and anti-gun politicians focused on limiting their Second Amendment rights.
SAF was joined in the lawsuit by the Minnesota Gun Owners Caucus, Firearms Policy Coalition and three young adults, Austin Dye, Axel Anderson and Kristin Worth, the latter for whom the case is named. They are represented by attorneys Blair W. Nelson of Bemidji, Minn., and David H. Thompson, Peter A. Patterson and William V. Bergstrom at Cooper & Kirk in Washington, D.C.
In a prepared statement, SAF founder and Executive Vice President Alan Gottlieb said, "Judge Menendez's ruling is a huge victory for young adults and their right to keep and bear arms.
"Furthermore," he observed, "her decision underscores the importance of last year's Supreme Court ruling in the Bruen case, which rightfully did away with the so-called 'balancing test' that invariably weighed in favor of government interests over individual rights. Judge Menendez has firmly established that young adults are entitled to all the rights protected by the Constitution."
Ironically, the ruling came just one day after former Arizona Congresswoman-turned-gun-control-advocate Gabrielle "Gabby" Giffords was in Minnesota supporting Gov. Tim Walz to advocate for more gun control, according to the Minneapolis Star Tribune. The newspaper described her audience as "gun safety advocates," which translates to gun control proponents. Minnesota lawmakers have been pushing a package of gun control bills.
Many in the Second Amendment movement believe the Bruen ruling's full impact on restrictive gun control laws may not be realized for some time. It has opened the door to challenging gun laws across the country, and also provided some momentum by SAF and others to go back and review previous disappointing court rulings.
Early in her opinion, Judge Menendez observes, "(T)he Court concludes that the text of the Second Amendment includes within the right to keep and bear arms 18-to-20-year-olds, and therefore, the Second Amendment 'presumptively guarantees [Plaintiffs'] right to 'bear' arms in public for self-defense.'"
Defendants in the case were John Harrington, Commissioner of the Minnesota Department of Public Safety; Mille Lacs County Sheriff Don Lorge, Douglas County Sheriff Troy Wolbersen, and Washington County Sheriff Dan Starry, in their official capacities.
"Because the plain text of the Second Amendment covers the Plaintiffs' proposed course of conduct and Defendants have not met their burden under the historical prong of Bruen's test, Plaintiffs are entitled to judgment as a matter of law on their Second Amendment claim," Judge Menendez wrote.
However, in her text, the judge does not appear to be wholly convinced allowing young adults to carry is a good idea. In one lengthy segment, she notes, "Giffords Law Center to Prevent Gun Violence and Protect Minnesota, similarly link the still-developing nature of 18–20-year-olds' brains to increased impulsivity and a prediction that greater access to firearms among young adults leads to disproportionate rates of violent crimes involving firearms and suicides.
"Indeed," she continues. "Minnesota enacted the age requirement in 2003 for reasons that align with these very concerns, with the Legislature balancing safety interests against its understanding of the right to keep and bear arms…
"If the Court were permitted to consider the value of these goals and how well Minnesota's age requirement fits the ends to be achieved," Menendez adds a few lines later, "the outcome here would likely be different. But whatever the evidence may reveal about the wisdom behind enacting a 21-year-old requirement for publicly carrying a handgun, such analysis belongs to a regime of means-end scrutiny scuttled by Bruen. Under Bruen, the balancing of interests in public safety and the right to keep and bear arms has already been 'struck by the traditions of the American people.'
"Second Amendment jurisprudence now focuses a lens entirely on the choices made in a very different time, by a very different American people," Menendez writes. "Given the relative dearth of firearms regulation from the most relevant period where that lens is aimed, the endeavor of applying Bruen seems likely to lead, generally, to more guns in the hands of more people, not just young adults. Some Minnesotans are surely fine with that result. Others may wonder what public safety measures are left to be achieved through the political process where guns are concerned. But Bruen makes clear that today's policy considerations play no role in an analytical framework that begins and ends more than two hundred years ago."
SAF Executive Director Adam Kraut, a practicing attorney with experience in firearms litigation, put things into perspective.
"Today's decision confirms what we already knew to be true, that 18-20 year-olds possess the same right to bear arms for self-defense as those over the age of 21," Kraut said. "We are pleased that the court has enjoined the state of Minnesota from infringing on the rights of young adults. SAF will continue to work in the courts to vindicate the rights of all Americans."
---
About Dave Workman
Dave Workman is a senior editor at TheGunMag.com and Liberty Park Press, author of multiple books on the Right to Keep & Bear Arms, and formerly an NRA-certified firearms instructor.