The Fostech Origin 12 has taken the semi-automatic 12 gauge shotgun to another level, featuring the best of AR and AK platforms on a shotgun. With 30-round drum magazines and stick magazines available, this may be one of the most revolutionary shotgun designs in some time. A modern-day American Saiga, meet the Origin 12.
U.S.A. –-(Ammoland.com)- There is a lot of appeal in a Saiga shotgun.
The factory versions with their sporting style stock and diminished capacity magazines leave much to be desired. Some individuals and a few companies have made conversions to these shotguns.
Yet the reliability of them is more "miss than hit". This is a consequence of shotgun rounds in a box magazine and a few peculiarities of the AK-based system.
That was until Judd Foster of Fostech decided to do something about it. His answer to the problem of the AK-based shotgun was the Origin-12.
The Origin-12 sports a huge gas tube that allows an infinite set of adjustments to control the functioning of the shotgun with a variety of ammunition types. Barrel lengths are 9.75″ for NFA and 18″ for non-NFA. This also allows the Origin to work with Silencerco's SALVO Suppressor.
If that sounds complicated, here it is simple. The gas system is paired with the barrel and handguards. Allowing the shooter to change out the front end of the shotgun in a matter of seconds. Unscrew a pin retained by a threaded head with a few turns, pull it out, remove the barrel, handguard, and gas tube as a single unit and pop in the replacement set.
It's not all AK-related, though
The Origin-12 makes use of a large ejection port with an even bigger dust cover. This is derivative of the AR influence along with a more important feature to ensure reliability: the magazines.
Fostech's magazines are nothing short of polymer works of art. They are proprietary and unlike the typical AK or Saiga mag, they do not "rock-in and out". They go straight up and down like an AR type. There are 20 and 30 round drums available as well for $475-$525 a piece.
At the range
Using a fluted barrel, skeletonized bolt, a polymer receiver cover, as well as a polymer forend, really lightens the potential weight on the Origin-12. You may think that the Fostech Origin is setting you up for shoulder surgery down the line.
Don't worry; it's not.
Look at the pictures carefully and you will notice that the barrel is dropped down significantly out of line with the shoulder. As with pistols, a low bore axis helps with long guns as well. The gas system can be adjusted to take the sting away, too.
The biggest learning curve is throwing away most of your shotgun experience, particularly if you came up as a waterfowl/upland game hunter or a trap/skeet/sporting clays shooter. You need to point and aim this one like a rifle. If you are a real shotgunner who can get the hand of making the shot collide in the air with the bird with the Origin-12, more power to you. We shoot it like a short range carbine.
We ran it with long and short barrels. Long bbl ran fine, but the short one gave us some hiccups. A quick call to Fostech gave us the scoop; you may need to cut down recoil springs by a few coils to get the short bbl to function with a wider variety of ammo types.
The good
The safety and magazine release are ambidextrous and can be operated with the firing hand. One magazine release is inside the trigger guard and if this makes you uncomfortable, there is another on the left side of the magazine well. The bolt release is large and accessible.
We were most impressed with how quick you can swap upper receivers and liked the ease of the side folding stock for easy storage. The short bbl version with the stock folded is about the same length as our Uzi SMG with the stock folded.
Shooting the Origin is a lot more fun than you might think. The weight, offset barrel and construction elements tame the buck from a 12 Gauge down to a low level 20 gauge.
They also nailed the magazines, which were often the weakest link in the Saiga, they insert straight up and down as opposed to rock and lock and this more than likely prevents deformation of the noses of the shells.
Lastly, the Origin 12 ships with flip up BUIS and there are rails galore to deck it out with accessories.
The Bad
As close as it is to perfect, we have a few nits to pick with the Origin-12.
The left-side-mounted non-reciprocating charging handle is a little on the small side. You can by an extended version for $65, but think that it should be a standard feature.
Most of us will shoot this as a "range toy", but for those who might want to use it for duty or self-defense, there is a bit of a learning curve to the manual of arms. Not a steep one, but as a shooter of both AK and AR platforms, I had a few moments while getting used to it.
Lastly, had the Fostech Origin used Remchoke or Winchoke threads we could have run a Silencerco Salvo on it (it mounts upside down with the bottom of the silencer flush with the top of the handguard BTW), alas it uses the Saiga threads and was not much use to us this time out.
The reality
When we first heard of the Origin-12 and saw them displayed at SHOT Show we assumed that they were yet another Saiga clone, but found that there was more to this shotgun than meets the eye. Fostech clearly analyzed the Saiga and took what worked well, then did what they could to improve functionality as well as controls. They also removed excess weight where it would not jeopardize the basic design.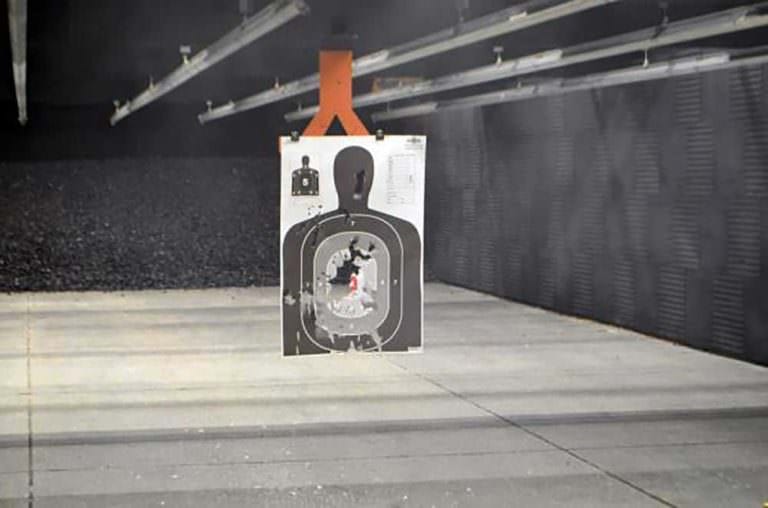 The end result is a reliable and robust offering. The Fostech Origin 12 is probably the best combat oriented semi auto 12 gauge shotgun on the market.
Vastly improved from the bare bones Saiga and light years ahead of its tube fed counterparts from Benelli, Beretta, and Remington. The magazines and drums are works of engineering art.
We are on the waitlist for an SBS version in 2018!
---
IV8888 – World's Fastest Shotgun: Fostech Origin 12
---
Fostech Origin-12 Specifications:
Name: Fostech Origin 12
Action: Semi-Automatic
Caliber: 12-Gauge, 2 3/4″ shells
Capacity: 5, 8, and 10-round detachable box magazine; 20 or 30-round drum
Weight (Unloaded): 9.125 lbs (18.5″ bbl") or 7.5 lbs (9.75″ bbl)
Barrel length: 18.5″ or 9.75″
Overall length: 36.25″ (18.5″ bbl version), 27.5″ (9.75″ bbl version)
Sights: Diamondhead Flip-up sights
Choke type: SAIGA External Threads
MSRP: $2800
---
About Mike Searson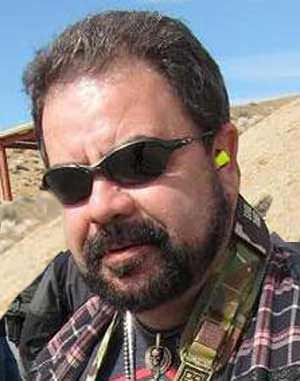 Mike Searson's career as a shooter began as a Marine Rifleman at age 17. He has worked in the firearms industry his entire adult life as a Gunsmith, Ballistician, Consultant, Salesman, Author and was first certified to teach firearms safety in 1989.
Mike has written over 2000 articles for a number of magazines, websites and newsletters including Blade, RECOIL, OFF-GRID, Tactical Officer, SWAT, Tactical World, Gun Digest, Examiner.com and the US Concealed Carry Association as well as AmmoLand Shooting Sports News.